Ladies Two Layers Elegant Jewelry Box With Embedded Mirror
Ladies Two Layers Jewelry Box
Our team set out to create the finest in jewelry box, and the result was the innovative, exacting design of our T.WANG-PAK Jewelry Box series. Covered in wood exteriors and fitted with elegant velvet interior, it makes daily accessorizing feel like special, thoughtful moments. This ladies jewelry box only made by ladies. Jewelry Display Box with built-in mirror for makeup and accessories, very convenient. Frame is made from MDF. The interiors feature a supersoft velvet that prevents tarnishing of metal, and the variety of sizes and compartment configurations (including hidden storage) accommodate everything from rings and stud earrings to wide hoops, bangle bracelets and chain necklaces. This Wooden Jewelry Box feature removable trays, which allow for storage of larger pieces. Whether you need a home for everything or just a place to tuck your treasures while traveling. Also jewelry box with lock is very safe, don't worry about losing the jewelry. T.WANG-PAK will provide it for you.
Except jewelry boxes, our company also has many products for sale. Such as Watch Winder, Watch Box, Cigar Box, Gift Box and so on. If you are interested in our products, please contact us.
Email: sales6@twingpak.com.cn

Website:http://twing.bossgoo.com/
Here are some pictures of products for your reference!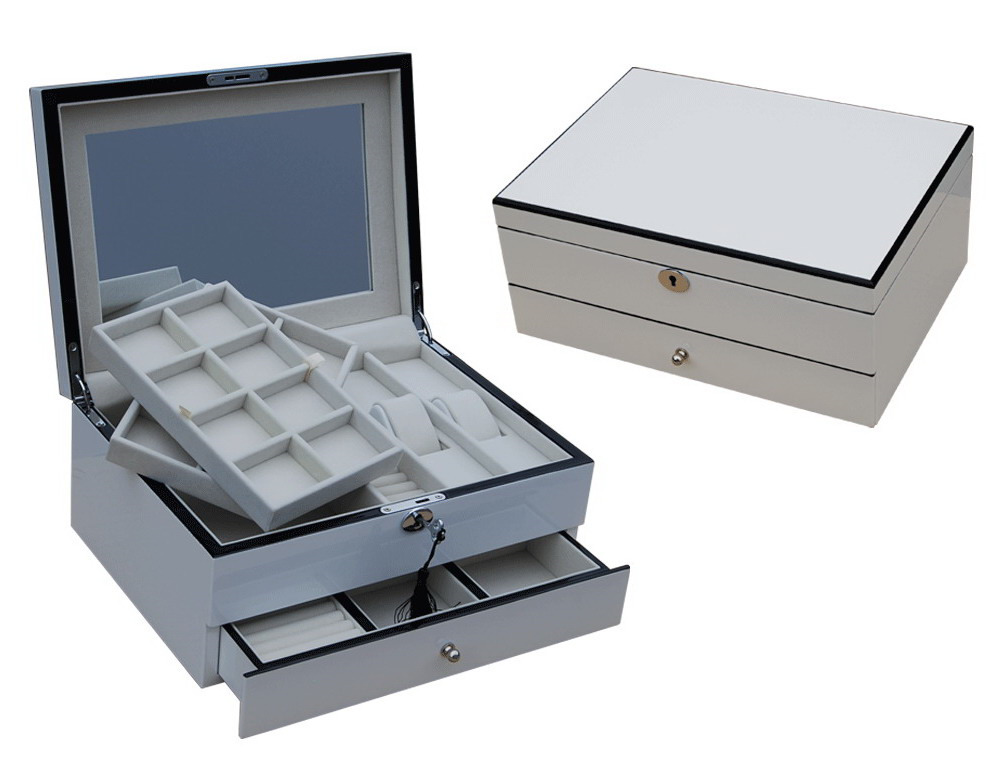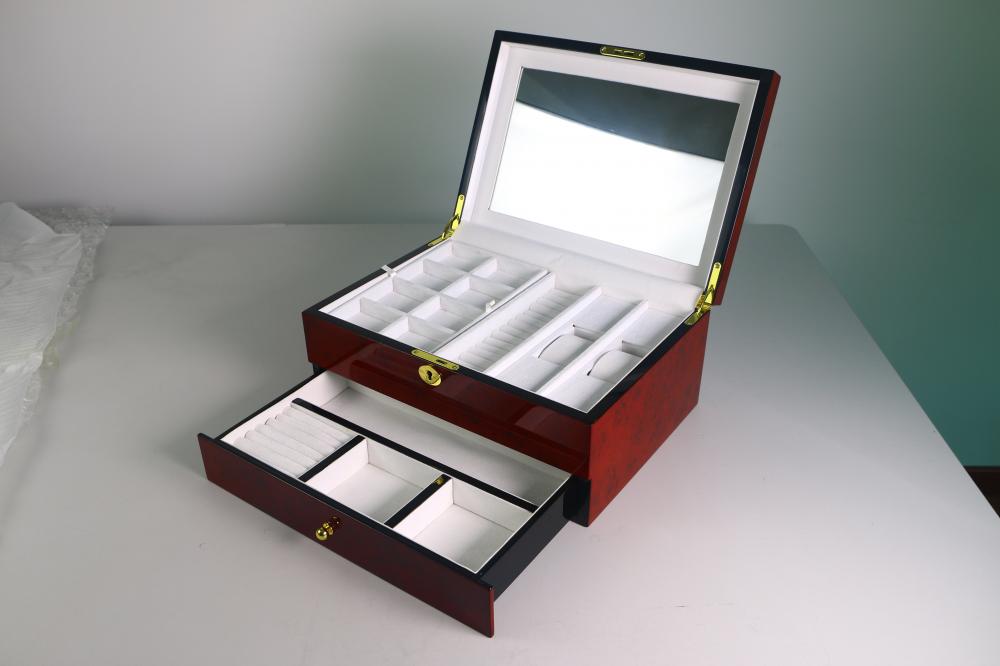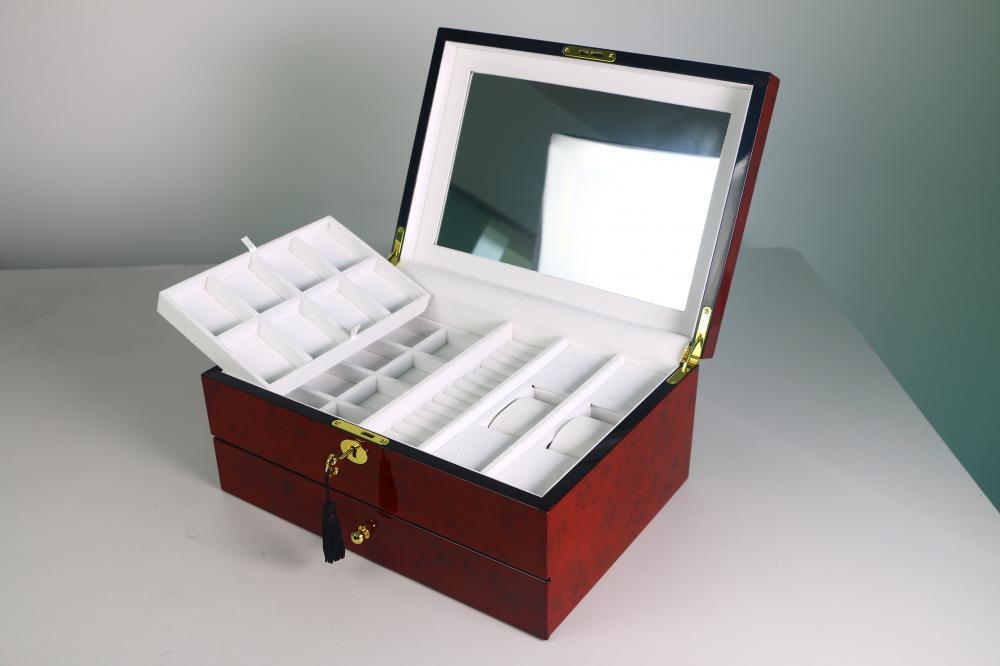 Jewelry Box-30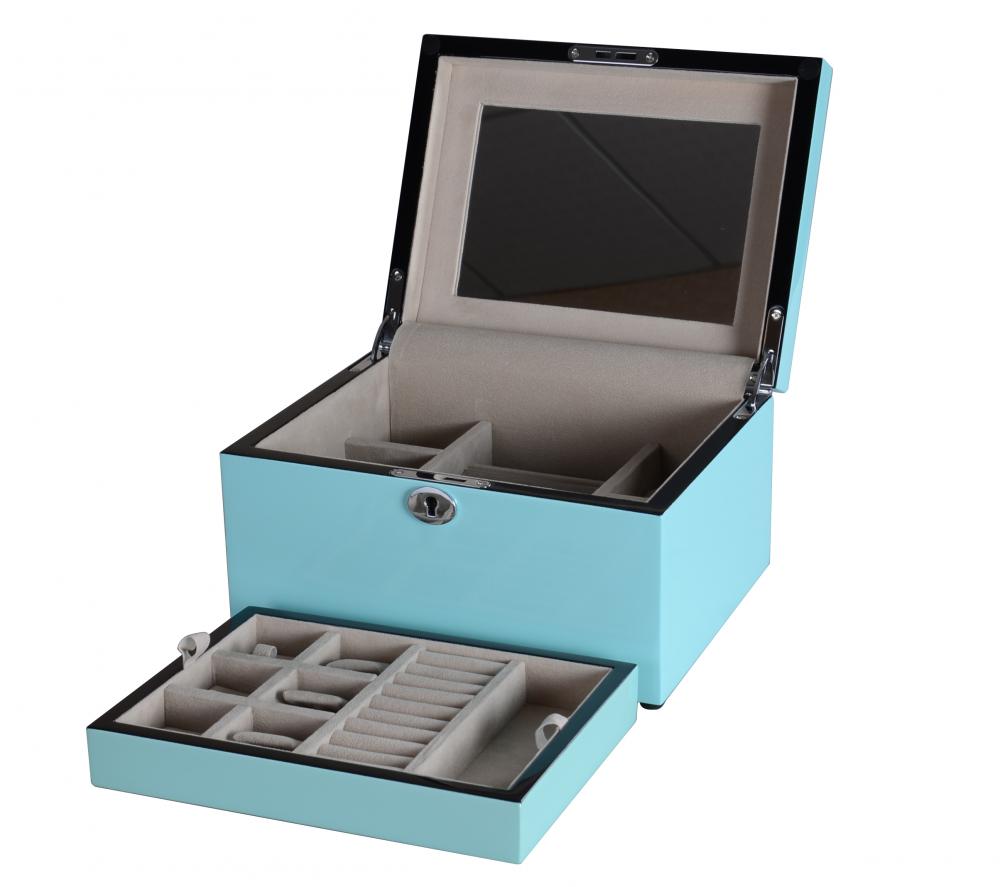 Jewelry Box-25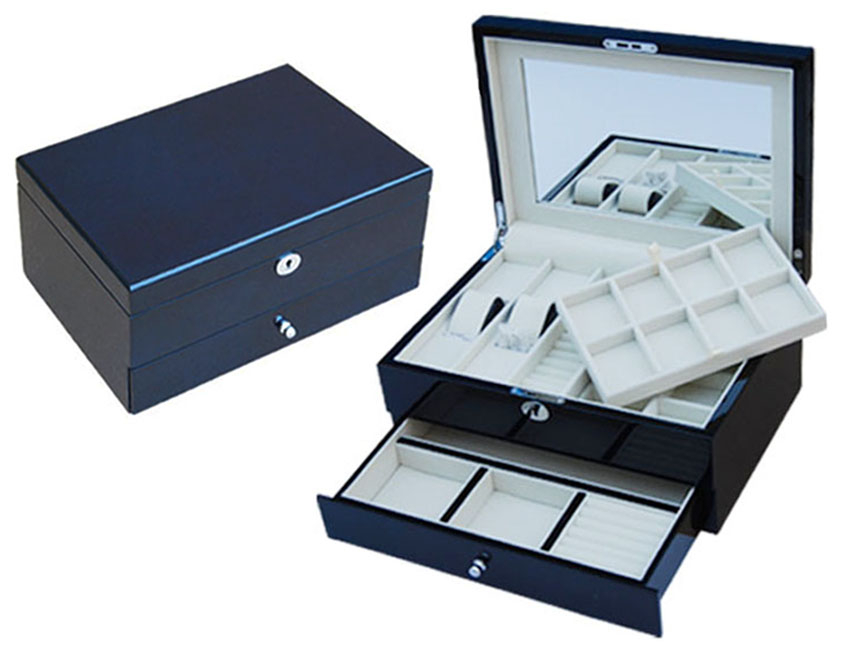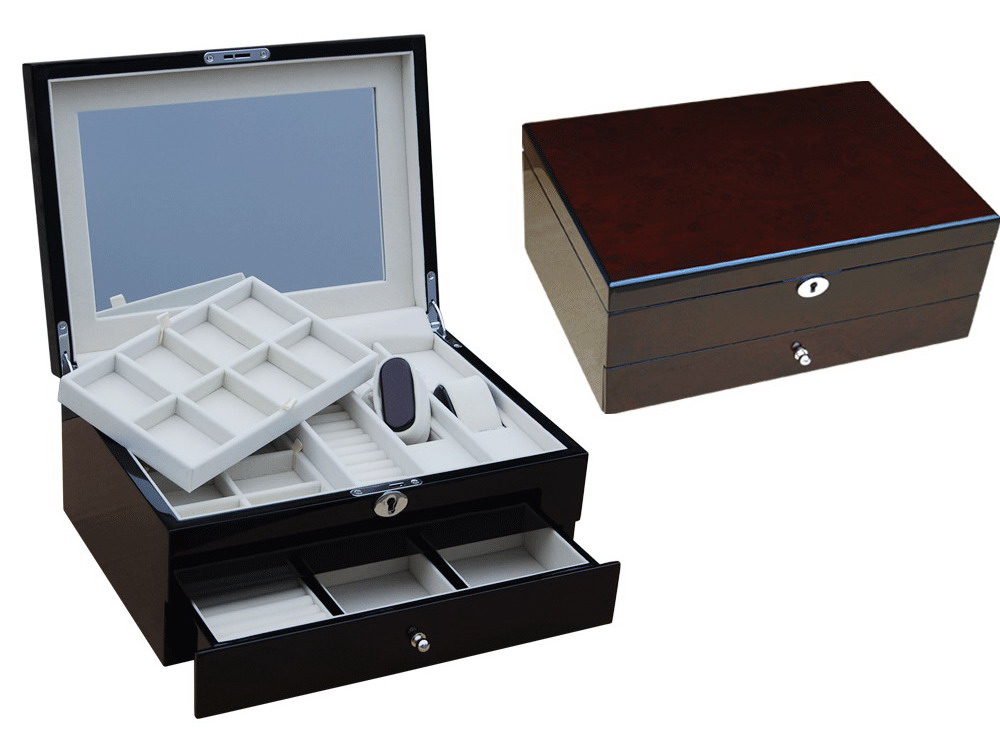 Jewelry Box-30